"50 Years of Funk" Travel Mug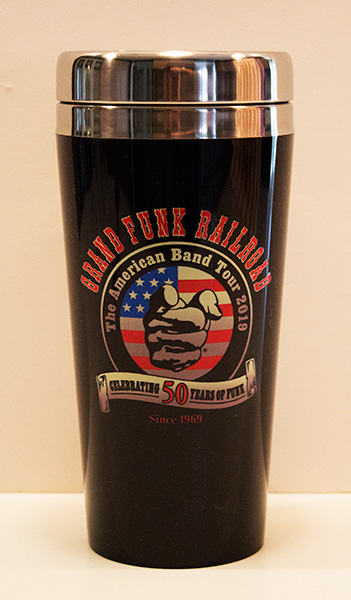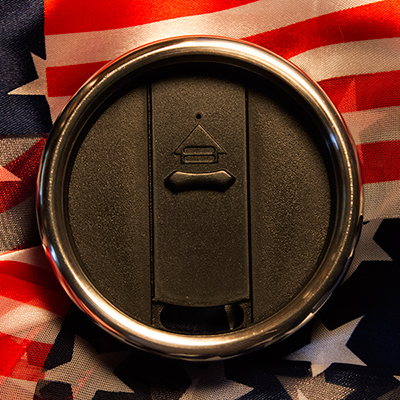 Product ID: TRAVEL-MUG-50YOF
Product Name: 50 Years of Funk Travel Mug
Our Limited Edition Grand Funk Railroad "50 Years of Funk" 16 ounce travel mug has the beautiful "50 Years of Funk" logo on the side. It has an insulated double wall stainless steel interior, transparent acrylic exterior, and a push on/slide open chrome lid.
Now on Sale! = $14.95
Order now by clicking the "Add to Cart" button:
Please note that the supplier of this mug has provided these tips for care and use of this mug:
PLEASE READ BEFORE USE
- Wash all parts in warm soapy water before using.
- HAND WASH ONLY - Dishwasher may damage product or lid seal.
- Do not overfill product capacity with hot liquids; hot liquids may scald user.
- Keep out of children's reach when filled with hot liquids to avoid scalding.
- Do not use bleach or abrasive cleaners containing chlorine to clean.
- Always check to make sure your lid is tightly secured before drinking.
- Do not use in microwave.
To find more information about PayPal, our Internet retail partner, visit their site: