47 Years of Funk Football Jersey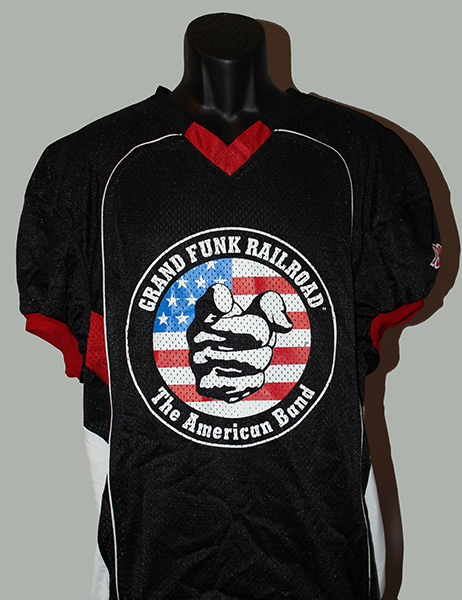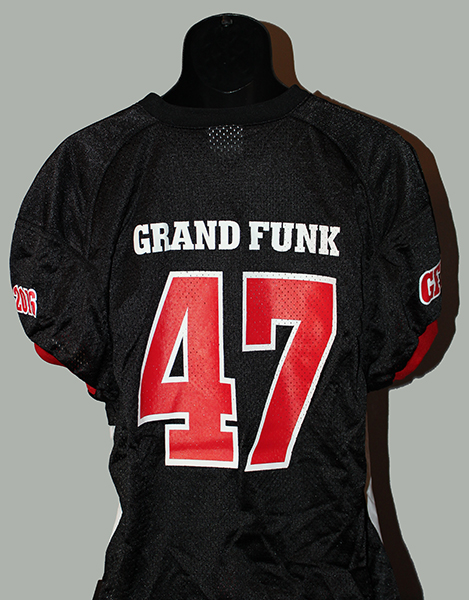 Product ID: JERSEY-FOOTBALL
Product Name: Football Jersey with Logo
For the very first time, we are offering a special, limited edition football jersey. This jersey is made using a 100 denier heavyweight trico mesh material with Spandex side panels. It is a full length game jersey with pro-style Lycra cuffs and neckband and is designed to be worn tucked into game pants.
The following table shows the sizes available:
| | |
| --- | --- |
| Medium | 38-41 |
| Large | 42-45 |
| Sold out of X-Large | 46-49 |
| Sold out of 2X-Large | 50-53 |
| Sold out of 3X-Large | 54-57 |
| Sold out of 4X-Large | 58-61 |
Please note that this is a form-fitting game jersey. Compared to a normal shirt, this jersey is very snug through the body and at the cuffs. The shoulders are loose since they normally accommodate shoulder pads. If you prefer a jersey that is not so form-fitting, we recommend that you select a jersey one size larger than your usual size.
Check the shopping cart for remaining sizes. Inventory is very limited!
Final close out price!
Price = $39.95
Order now by selecting a size and clicking the "Add to Cart" button:
To find more information about PayPal, our Internet retail partner, visit their site: